March 27, 2022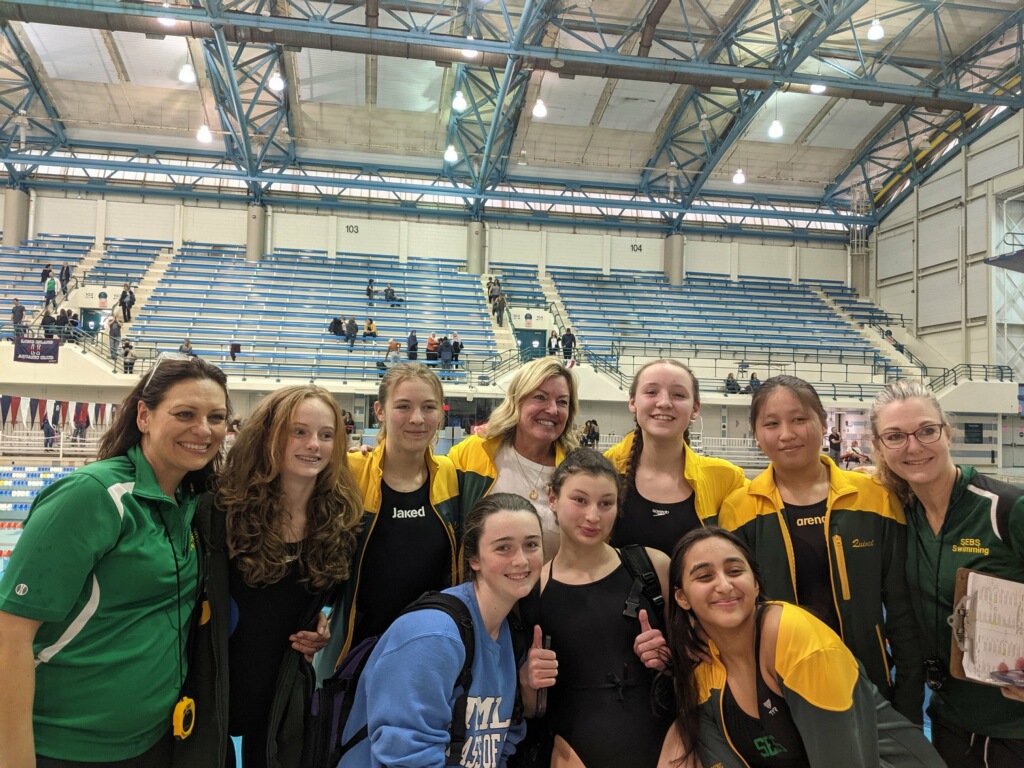 Congratulations to our GIRLS OLYMPIC TEAM on 
7 GOLD RELAY MEDALS
1 SILVER RELAY MEDAL
1 GOLD INDIVIDUAL 
1 SILVER INDIVIDUAL
3 BRONZE INDIVIDUAL
AND THE RECORD FOR THE 200 SENIOR FREE RELAY!!
And all the others that broke their times!
I am so happy to say that the St. Sebastian's Senior 200 Freestyle Relay Team broke the 17 year old record by over a second with a winning time of 1:45.48.  The team was comprised of Aoife Garvey, Quincy Tenzin, Maya Bieganowski and Cathy O'Neill.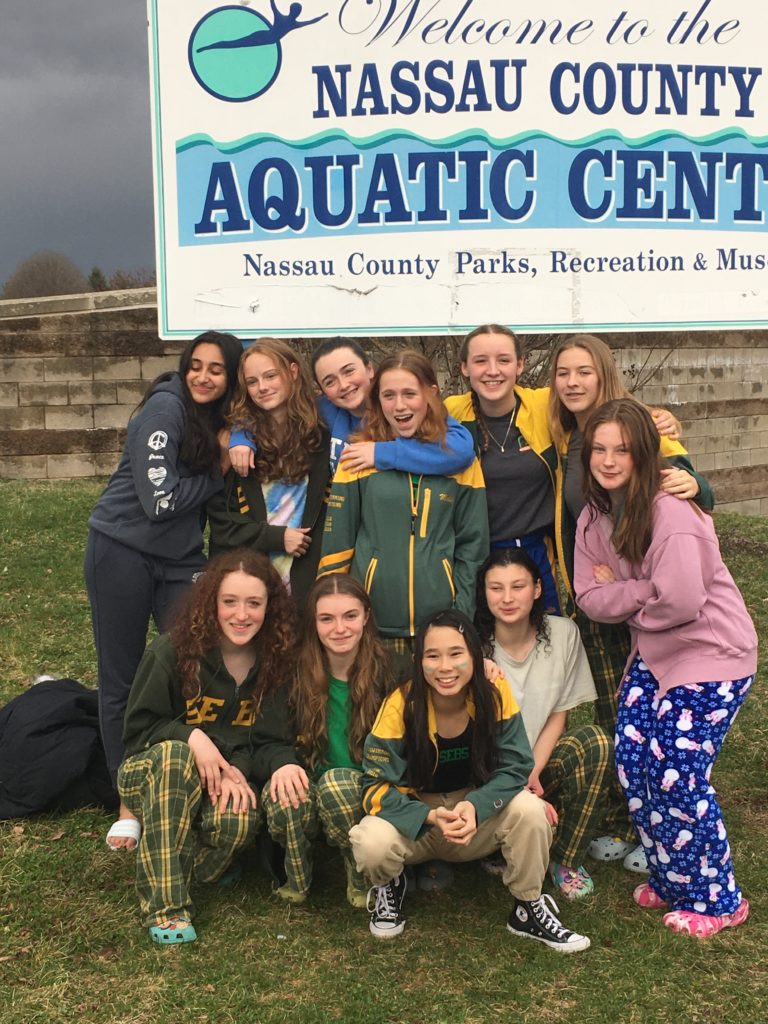 See the results below…